I am not into frilly decorating. So, I was really excited when I found an article full of ideas about nature inspired decorating for Christmas (go
here
for the article). Most of the ideas are very reasonably priced. My kind of decorating!
These are my favorite. Of course they are trees.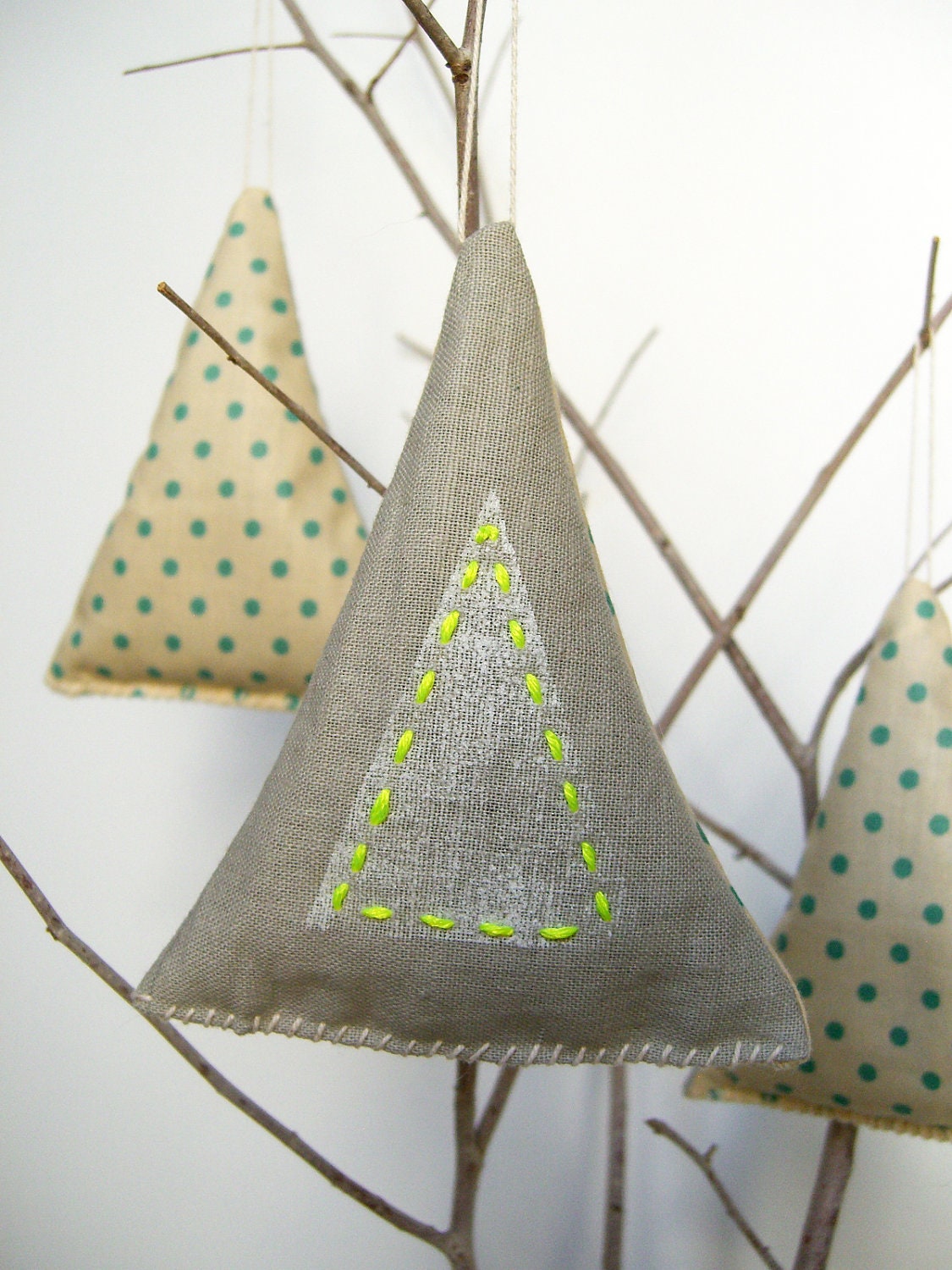 source
I think I may try to make a version of these. You can check out the store on
Etsy
. There are a bunch of cute things.